GO PRO
Careers in Scuba Diving
Where are you going to take your future?
"Our imagination is the only limit to what we can hope to have in the future"
- Charles F Kettering
Gain internationally recognised qualifications and find a job in over 183 countries & territories in the world. Have the satisfaction of teaching the joys of scuba diving to people of all ages and from all walks of life. Go on to work in Conservation or Eco tourism, Research or Aquaculture. Become an Underwater Photographer or Underwater Camera Technician. Work on one of the amazing super yachts and crew around the world, or enter the New Zealand job market with all the skills ready to make you the perfect addition to a busy Dive Centre here in our own beautiful New Zealand.
"Since 2006 over 85% of the Academy of Diving Trust graduates have found employment in their chosen profession." - The Academy of Diving Prospectus.
We offer a range of studying options:
Auckland Scuba offers a range of full and part time studying options providing a great deal of flexibilty in our program schedules. What ever your time commitments, we can work with you to achieve your goals.
Our courses are NZQA approved so student loans are available (if required) provided you meet Studylink eligibility criteria. International students are welcome.
Our NZQA approved courses qualify for the Governments "Fees Free Policy". If you are eligible, you can get up to $12,000 Free.
Our Full-Time block programmes run 4 days a week allowing you to progress through the course schedule in a shorter, more intense time period. Ideal for those wishing to gain additional qualifications either during extended holdays, between jobs or students wishing to continue their studies over the Summer holiday period.
Our Part Time programmes run on weekends and evenings, so you can keep working whilst you study with us on a more relaxed and flexible timetable.
Academy of Diving Trust is registered as a Private Training Establishment by NZQA and has approval to sub-contact to Auckland Scuba.
We offer the following range of course options:
Diploma in Professional SCUBA Instruction
Full-Time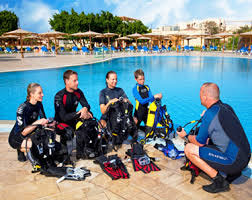 The Diploma in Professional SCUBA Instruction takes students, through the entire PADI system of education from "learning to dive" to instructor levels. The Diploma will not just teach you how to be a PADI Open Water and Speciality Instructor but also teach you the skills required to gain employment in the dive industry. This one year course will teach you to be a competent and confident Dive Instructor. You will be able to teach others how to dive and share with them one of the most amazing and unique experiences in the world.
National Certificate in Diving – Foundation
Full-Time & Part-Time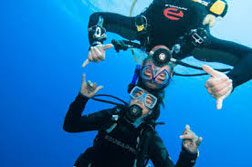 The Foundation course takes newbie and more experienced divers alike through to PADI Rescue Diver. You will gain the confidence and skills needed to form the basis of an exciting career in the dive industry. This qualification is the minimum requirement to apply for a certificate of competence to work in NZ as a diver. PADI Rescue Diver is a worldwide recognised qualification and is the prerequisite to the Leadership course where you become a PADI Divemaster. From underwater photography and film, to aquaculture, you will be ready to take your career to new places.
National Certificate in Diving – Leadership
Full-Time & Part-Time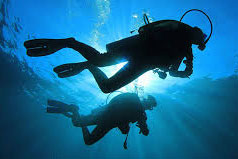 The Leadership course progresses to PADIs first professional level of Divemaster. Your general diving knowledge will be developed further and your in water diving skills will be honed to demonstration level. As a PADI Divemaster you will be qualified to work in the industry leading groups of divers through dive sites anywhere in the world. The next step from here is to become a Diving Instructor.
National Certificate in Diving – Instruction
Full-Time & Part-Time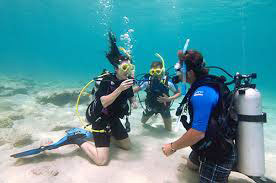 The Instruction course will take you further up the professional levels to become a PADI Instructor with 5 specialties (eg. Wreck, Deep, Wreck, Navigation, Nitrox and Oxygen Administrator Instructor ratings). You will make great friends and receive excellent tuition and support. The Dive Industry is growing and with this worldwide recognised qualification you will have employment opportunities wherever you go.
2016 Graduate Interview:
Check out what our 2016 Diploma in Scuba Instruction Graduates got up and feedback of their course:
2017 Graduate Interview:
Check out what our 2017 Diploma in Scuba Instruction Graduates got up and feedback of their course: