There's a phenomena we need to talk about that occurs in winter and that is the sudden scarcity of divers out there. I believe that what's causing it is the same thing that causes shrinkage. It's a bit colder, not by much if you ask some, but clearly enough to discourage the tropically inclined amongst us to steer clear. There is a brave few in the rabble who will dive through the elements, they grit their teeth and get on with it regardless of the temperature. Then, there are the ones smiling wearing a Bare Velocity SemiDry.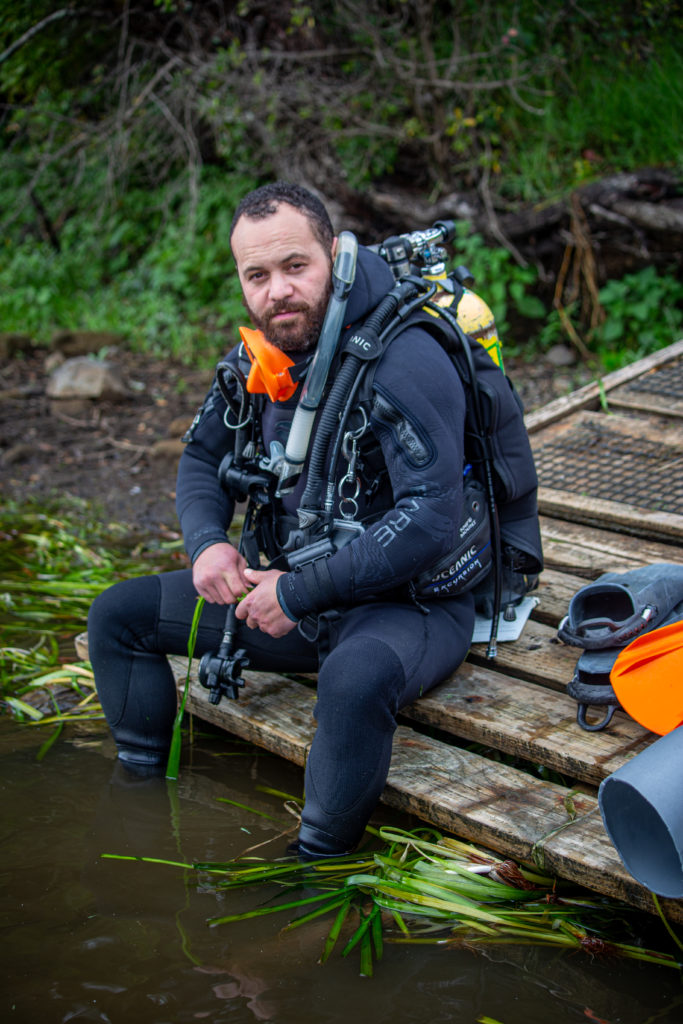 Thomas Marsters kitting up ready to teach his full time students in a the amazing Lake Pupuke, Takapuna, Auckland, New Zealand.
For you that have never had the pleasure it is a one piece 8mm suit with a built in (fluffy) hood double sealing panels on wrists and ankles, a horizontal dry zip and an internal lining specially designed to reflect warmth back at you. The suit is all black outside with all the colour hidden on the inside of the suit. At $899 its priced lower than other semidry suits I have seen but if it were more I'd still feel it was worth every cent. The only difficulty I had when deciding to get this suit was picking which of the many sizes I was, considering Bare don't deal in basic Small Medium or Large only. No matter what size or shape you are there is going to be one that fits you.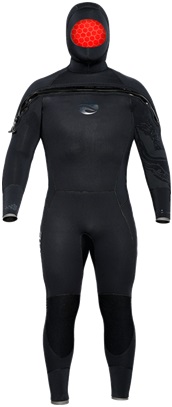 My first dive with it changed my perception of wetsuits. I stood in the Waikato river ready to do the famed drift dive. Not a drop in the suit. I begin my descent and allow a little water into my hood around my ears so I can equalise and wow that water was chilly but to my surprise it didn't roll down my chest and back like it usually does and then I realised I was completely dry inside the suit because of the way the wrist and neck seals are designed to prevent any water transfer into or out of the suit, the fact it has a genuine drysuit zip that won't allow any water through and the bib that slows water from going from the hood and head area down to the rest of the body long enough so it is warm before it gets that far. So apart from my head and a little of my shoulders I'm bone dry. It feels great and I could have stayed down there for ages. I even had to let a little water into the suit through the hood and bib to cool down slightly. Which it turns out, the only way water gets in this suit is by you letting it in, which is what I did because at this point I'm a bit warm.
Ella Howard in her Bare Semi Dry wetsuit cruising down the Waikato River. Semi-Dry suit is unisex and has a great range of sizes.
Now fast forward to the end of the dive, skip the part where I avoided the hot pools because I was warm enough in my suit as it was and head to the exit point where we began to pack away our gear and there I am taking this amazing suit off and as I release the seals on my wrist hot water runs down my hands and unsurprisingly there is more hot water collected above my ankle seals as well. So much of it that other divers are asking if they can use that hot water to warm their frozen feet. Now if anyone says it's too cold to go diving (winter or not) my only response is that you have the wrong suit. The Bare velocity is the right suit.

Written by: Thomas Marsters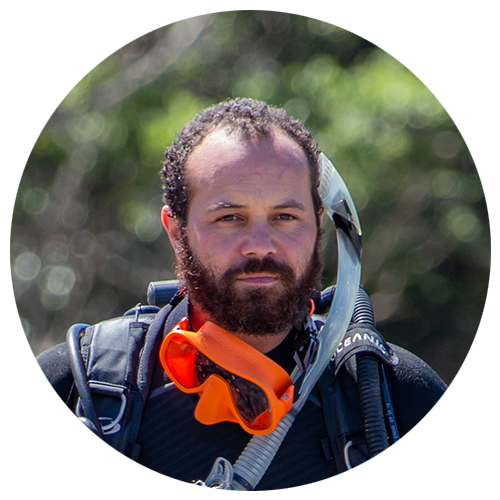 PADI Master Instructor
#baresports #huish #aucklandscuba #ultrawarmth #bare #semidry #newzealand #divenz #nzdiving #scuba #academy #scuba #wetsuit