The Canterbury is my favourite wreck north of Auckland the depth and water quality make the visibility better than most other wrecks and more often than not you get a good 20m+ vis. Perfect for wreck penetrations if you're qualified to do so but absolutely stunning even exploring the outside of the wreck.
Entry Point
We leave from Opua marina on the Whaakari Express to Deepwater Cove where the HMNZS Canterbury wreck sits. There are three moorings to choose from, the bow, midship, and stern. The boat trip takes around 45 minutes in good weather from Opua to Deepwater cove. Sometimes you will encounter dolphins and whales on the trip out and back in if you are lucky.
Dive Topography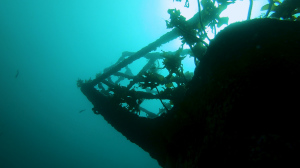 Sitting peacefully on the sand at 40m deep there isn't much to typically see down at the hull of the ship. The bow has the shallower deck with lots of Jewel anemones and usually Maomao and Damsels. With the superb visibility, you can usually see the wheelhouse from the deck which naturally makes this section just look so cool. There you can head towards the midship up and over the wheelhouse or one of the open corridors where you can discover the tower that the midship mooring is attached to. This is the shallowest part of the dive and quite interesting to look around as you ascend. Near the stern, you will find the hanger and a nice large deck with lots of growth and sea life.
Dive Level Required
You definitely need your PADI Advanced Open Water or equivalent for this dive site just because there really isn't anything worthwhile to see shallower than 18m. The most important speciality I would recommend would be doing an enriched air course because at this depth your NDL will probably run low before your air does. If you're really serious about having a good time here I would have deep and wreck specialties paired with two cylinders in side-mount or get yourself a rebreather. It is so exciting being able to spend almost an hour penetrating and exploring the wreck on rebreathers with a buddy you know and trust.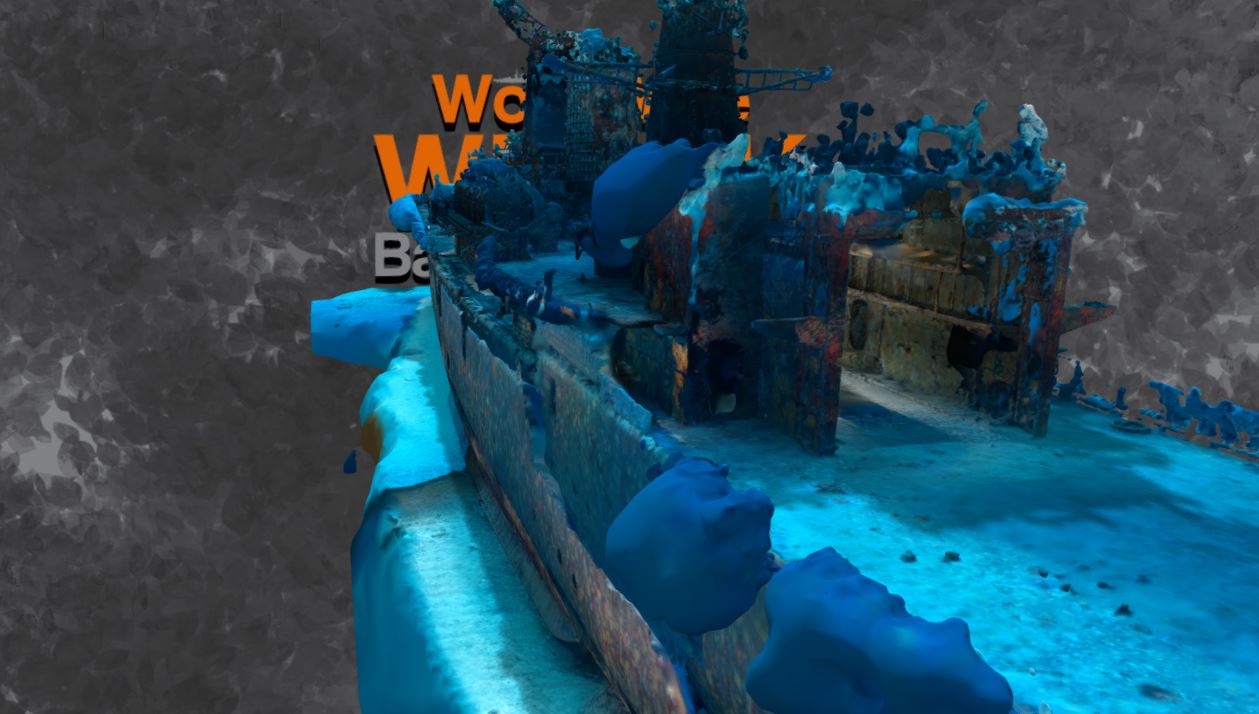 Points of interest
The whole wreck is interesting from the hull to the mast and bow to stern, I have dived this wreck at least 15 times and even on the outside, I see something new and exciting. Popping your head into the wheelhouse I often see a resident kingfish and snapper that seem to be buddies cruising around together or down towards the stern, having a peek into the hanger is really cool too. For me going inside with a trusted buddy is what I love about this wreck, but I can not stress enough, there is serious danger when doing this even with the right skillset and equipment.
PADI Wreck Specialty Course
Your training starts by reviewing guidelines for researching and respecting wrecks. You'll also learn:
Safety considerations for navigating and exploring wrecks.
Surveying and mapping a wreck.
Using penetration lines and reels to guide exploration.
Techniques to avoid kicking up silt or disturbing the wreck and its inhabitants.
1. Read and complete Wreck Diver Speciality Manuel
2. Instructor will go over your answers and talk more about gear and what needs to be done throughout the course
3. 4x Open Water dives on a wreck
Dive 1 – Observation of the wreck
Dive 2 – Mapping & Hazard Identification
Dive 3 – Reel deployment on the outside of the wreck
Dive 4 – Reel deployment on the inside of the wreck
Booking Trips & Courses
If you would like to come along and check out the HMNZS Canterbury Wreck we have trips scheduled all throughout the year. Check out our website www.aucklandscuba.co.nz to see the dates. If you would like to do any of your specialties or maybe your PADI Advanced Open Water check out our course dates on the same site.
Look forward to seeing you all out there soon.
Written by: Patrick Burke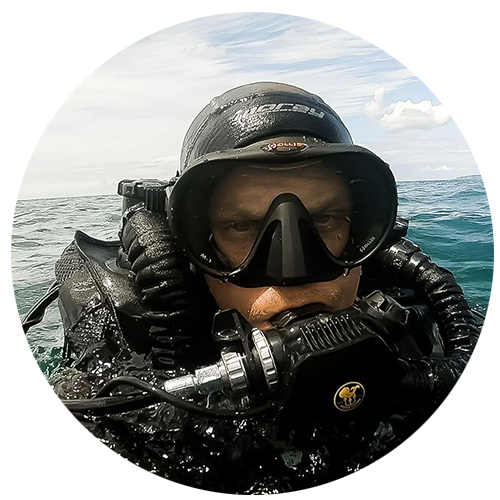 PADI IDC Staff Instructor
#baresports #huish #aucklandscuba #ultrawarmth #bare #semidry #newzealand #divenz #nzdiving #scuba #academy #scuba #wetsuit #wreck #spec #nitrox #enrichedair #padi #divetrips #wreckdive #canterbury #HMNZS #deep #mainelife #fish #ship #bayofislands #deepwatercove