$499.00
Learn To Dive at Auckland Scuba!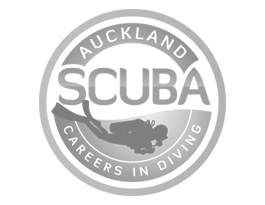 This products Overview

SCUBA diving is great fun and is a fantastic way to discover the diversity of the amazing underwater world. The Open Water Dive Course enables you to enjoy the diving environment as a trained and safe diver.

Combine our special offer with one a trip to the world famous Poor Knights Marine Reserve for $599! - Normally $720! .

Course overview:

The course is divided into 3 segments:


1. Theory development
2. Pool sessions
3. Open water dives


This is a special course that is not often offered.

The theory and pool session will be held on November 3rd, based from our Kiwi Divers store in Silverdale
The first open water dive day will be held the ollowing day on November 4th at a local dive site (Goat Island, Mathesons Bay, Tawharanui etc - actual site location is dependant on weather conditions)
The final day for this course will be held on November 10th, at the Poor Knights Islands, off the coast of Tutukaka

Located just over 20km off the Tutukaka coast in Northland
Made up of dozens of islands and protruding rocks and countless pinnacles that create perfect diving conditions
Poor Knights is New Zealand's oldest Marine reserve
Is often regarded as the best dive site in the country and one of the best sites in the world
The Poor Knights are renowned for the diversity of life that is not seen anywhere else in New Zealand
Dive sites range from shallow reefs to walls that drop further than 60 meters
Ideal for divers of all levels, from beginner to seasoned divers
Some sites during the late summer months are known to attract rare tropical species like Whale Sharks, Turtles, Tuna and other ocean going pelagics
Common to see schooling Blue Maomao, schooling Demoiselles, Snapper, Kingfish, Eagle Rays, Sting Rays, Crayfish and Octopus
Typically leave from Tutukaka Marina
The Trip is approximately 30 - 45 minutes depending on the conditions

Students will need to make their own way to Tutukaka - roughly two and a half hours North of Silverdale

Why should I dive with Waterjunkie?

We want you to enjoy your diving experience so you'll come to love diving as we do. Our instructors are passionate about diving and will ensure that your first underwater experience will be a fun and safe experience.
We like to keep our classes small (usually 4 to 8 students) so that you have more one on one time with the instructor.
We have regular dive trips throughout the year. We believe that once you\'ve learnt to dive, you\'ll want to carry on so why not learn with a centre that actually gets out diving !
We offer our students extra sessions if required so that you are comfortable before going out into the ocean.
We have a high standard of well maintained equipment in our school including dive computers.

Prerequisites:

Minimum 15 years of age
Medically fit to dive (download the diving medical form and if you answer "no" to any of the questions then please contact us)
You need be able to swim 200m (any stroke and no time limit) and tread water for 10 minutes.

What is included?

Cost includes international diving certification, all training and reference materials, scuba equipment, pool dives and four 4 open water dives.

What do I need?

Snorkelling gear (mask, fins, snorkel and booties) or you can hire these for $100 for the whole course.

Sign Me Up !

Simply select a course start date below and proceed to check out. Once we have received your payment we will contact you to confirm your details. Then we will send out your course materials and you can start your diving adventure immediately.

Please contact us if you have any further questions.
---
Related Products